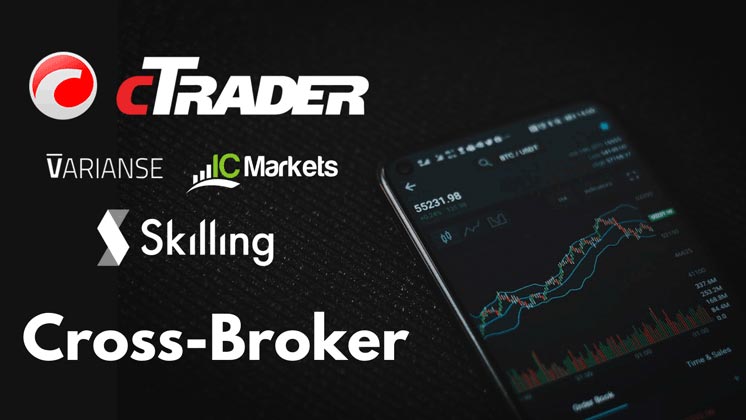 Now with cTrader you only need to install a single version of the software to connect to one or more brokers using the new cross-broker feature.
Many of you are probably aware that if you signed up with more then one broker like IC Markets and FxPro, you needed to install a branded version of each one, so you ended up with two installations of cTrader. Now with the cross-broker feature you just need one cTrader installation to connect to all brokers.
How to Download the Cross-Broker Platform?
By now most of you would have upgraded your cTrader software to the latest version, currently you can still download branded versions from your broker that will only work for that broker, but many traders are currently unaware that they can also download a single version of the platform from the Spotware website and connect to all your brokers.
How to Switch Brokers
Once you have installed cTrader from the links above you just need to visit the website for the broker you wish to sign up with and once you are registered, as long as you have used your same cTrader account ID, you will see the broker automatically added when you are viewing cTrader in the top right. If you need further help, watch the video explainer below.
How to Choose a Broker
You can sign up for as many demo and live accounts with various brokers as you wish, we have started gathering information on the top 5 brokers that would benefit trades based om ease of withdrawing funds, fees & commissions, trading conditions and regulation.
Featured Brokers